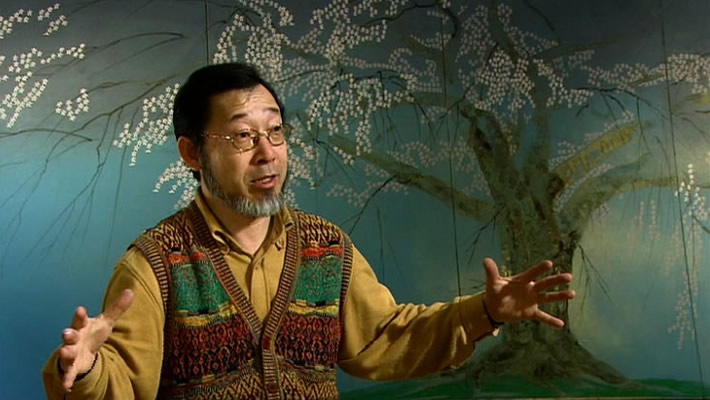 My first encounter with a Fude
My very first Fude was a calligraphy Fude I used in calligraphy class of elementary school. Then I started to use painting Fude and water color paint since my father was an artist. While other children were using painting Fude for water colors, I was using old Fude or rather used Fude which were handed down from my father; he was an artist of Japanese-traditional painting. So the Fude I was using were different from the ones other children were using at that time.
Joy of painting
One of the purposes of creating something is to bring a joy into someone's heart. I think artists paint for the same reason. An artist can bring people a joy or provide an opportunity to realize something through their works. If their paining became an eye-opening experience for somebody, it could change the sprit of the artist completely. I think that is one of the purposes for people to paint.
Painting nature
When you paint nature, the nature should not look small even though you have to express it in the frame of a certain size; which means that you have to express it larger that it actually is. You need to have an attitude that you are the one who is taking control, or you can never win over the power of nature. I think that nature cannot be painted unless the painter feels that he/she is the one who is trying to delight the nature by painting her and not the other way around. Real professional artists paint pictures with an impact; they are never frivolous insignificant pictures. For them, right Fude are essential.