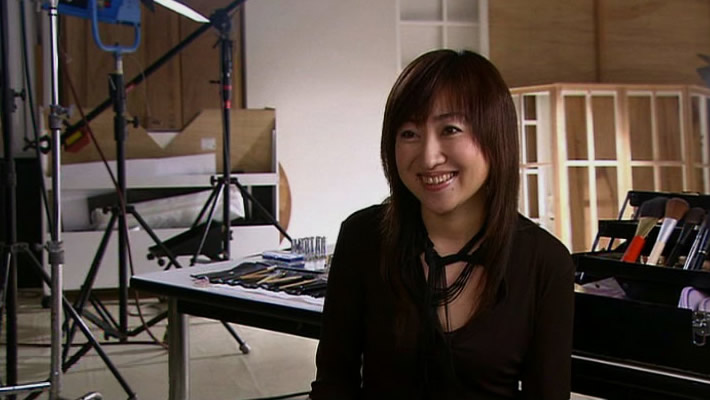 Work as a make up artist
Since I sit and stand very close to my client, I am always very careful with my scent, smell, manner of breathing and the amount of pressure that I apply with my hands.
Fude for makeup and me
For me, a Fude is a tool, and it is the best tool that lets me express myself, even better than my hands. So when I do make-up, I feel it easier to express my ideas with Fude rather than with my hands.
Kumano and Fude for makeup
Even when I visit New York, when I tell people that I am from the town of Kumano, some would comment that, "it is a place famous for Fude isn't it?" I can proudly say that the town of Kumano has truly great Fude making skills. I feel very lucky that I get more chances to see Fude of a wide variety than any other make-up artists. Since I am always around great quality Fude, it became a habit for me to take a close look at the quality of the hair of a Fude and the way the tip of its Fude head is cut every time I find an interesting Fude even when I am at foreign countries. Just the feel of the Kumano's Fude against my skin makes me realize that the Fude produced in Kumano are of very high quality.